Environmentally friendly, sustainable, zero-waste
The OrganicMom cleaning pads made from 100% organic cotton are reusable and replace over 1000 conventional cotton pads as well as the accompanying plastic packaging. So you can protect your environment and your wallet.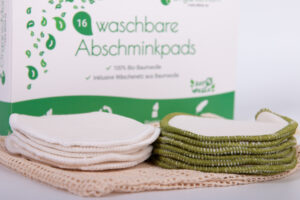 Practical and Environmental Friendly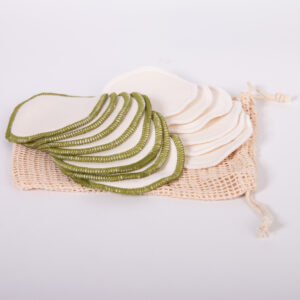 The washable cotton pad is made of 100% organic cotton.
Our free laundry bag: the make-up pads can be easily washed at up to 60% in the wash bag. The wash bag is made from 100% natural cotton.
Our Packaging is plastic-free and made from 100% recycled paper.