The fabric handkerchiefs come in a practical protective bag and can be placed directly in the washing machine after use.
So you can use them over and over again.
Being sustainable is easy.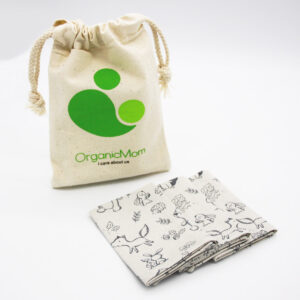 Why Fabric Handkerchiefs?
It is important to us to bring this old tradition back to life. Already our grandparents used almost exclusively fabric handkerchiefs and were more sustainable than we are today. It is one of the easiest ways to save waste and help our environment fight against pollution.
Our handkerchiefs are made with love from organic fabrics that meet high certification standard for fabrics.
Sustainability for the whole family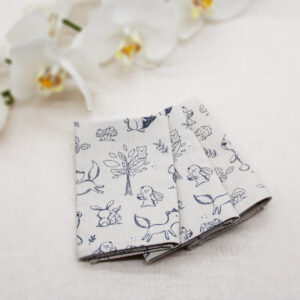 Conventional paper handkerchiefs cause a lot of paper and plastic waste, small packets of paper handkerchiefs wrapped in plastic are packed in a larger plastic packaging. In addition, many trees are deforested for production.
With our fabric handkerchiefs, you not only save waste, but do something good for your environment and the future of your loved ones.