What speaks for our washball?
Our OrganicMom washing ball washes all fabrics from 30 to
90°C. Together with the laundry put in the washing machine and you're ready to go.

100% natural cleaning power, washing without detergent,
100% free of chemicals – all this makes our sustainable OrganicMom washing ball.
Most conventional detergents (washing powder, liquid detergent, fabric softener, hygiene conditioner, etc.) contain preservatives, fragrances, enzymes, phosphates and surfactants that are difficult to biodegradable and can lead to allergic skin irritation.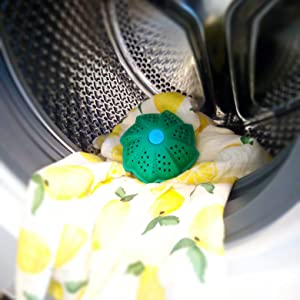 Good for our skin, good for our clothes.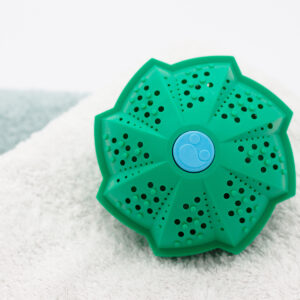 The OrganicMom laundry ball is particularly suitable for allergy sufferers and small children. Contact with chemical products is therefore excluded. Your clothes are also protected by the natural washing process in your washing machine.
Good for our environment – did you know that every household uses more than 30 different detergents on average (e.g. washing powder, fabric softener, limescale remover, etc.) a year? With the use of the Organic Mom washing ball, you protect the water and your laundry, because you no longer need washing powder and thus reduce microplastic. You can use our ecological wash ball without fragrances up to 1000 times and save money.
How it works - strong cleaning power.
The four different mineral ceramic beads in our organic wash ball, form oxygen-rich water, increase the pH value of the water and thus act antibacterial and against dirt. 
Two magnets inside the wash ball release the oxygen and eliminate impurities. For stubborn stains, you can simply use stain soap for the help of pre-treatment.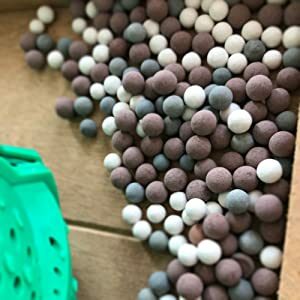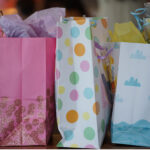 Gift idea
The OrganicMom washing ball is the ideal gift idea for anyone who wants to make their life ecologically and according to zero waste. Delivered in a recycled box and with a naturally appealing design – a real eye-catcher.